PERFUME SAMPLES - MIX & MATCH
Select your scents, and we will bundle your samples
Anemone
Broken Glass
Death
Hallow
Mizuchi
Moto Oud
Ophir
Pipe Bomb
Pipe Bomb Blue
Pipe Bomb Intense
Pipe Bomb Pink
Targa 
Triton
Universal Supreme
Y06-S
For larger sizes, try our Perfume Discovery Set with 2 ml sizes (best deal).
Customer Reviews
Great samples.
I've enjoyed Blackbird perfumes for quite a while now. I get the most compliments with Pipe Bomb Pink. Seriously, it's odd how many strangers who pass me will stop and go: "wow...you smell like all the good things..." This is no embellishment. At least 3 times in the last year. :) Pipe Bomb Intense is great too, but I notice it after about a day on my jacket more than the initial day I wear it. Universal Supreme is a sucker punch to the dopamine receptors for me. But I don't get a lot of compliments on it. I don't think it travels as far as P.B.P. (pipe bomb pink). So my fave is the Pink. :)
05/11/2022
Elena H.

United States
Amazing. Every. Single. One.
Favorites are Anemone, Mizuchi, and Pipe Bomb but I am slowly making my way through every scent because I have fallen in love with each one like a beautiful new friend. Got to mix and match ;)
12/29/2021
Paige P.

United States
My favorite
I've been using Blackbird scents for about 6 years now. Pipebomb Intense is my go-to, but I love sampling other scents occasionally. I think the most common compliment I receive is how good I smell.
12/13/2021
Dan L.

United States
Amazing scents, hard to choose just one!
These scents each are so unique and ephemeral. I honestly think many of them could be accompanied with a museum piece, because they seem to evoque a strange nostalgia for places I have yet to even visit yet. Targa and hallow are my favorites so far. Big fan of the smoky, amber, frankincense smells.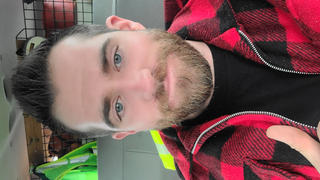 10/27/2021
Drew S.

United States
ALWAYS happy with Blackbird
Enjoy trying new fragrances - great way to find next favorite