Fragrantica gets the unique appeal of Y06-S
Editor Jodi Battershell discusses the unique appeal of our latest, Y06-S, and calls it "intriguing," for a start.
The Unique Appeal of Blackbird's Y06-S
By Jodi Battershell | December 23, 2017
Blackbird is an edgy design house from Seattle. Probably known best for their world-class incense blends, the brand also offers scarves, a skin care line, tea and a series of artistic perfumes bearing unusual names and original compositions. I've tried and loved several creations from this brand—chilly iris-and-incense-y Triton; woody and smoky Targa; fractured floral Broken Glass. Considering one of their most popular fragrances is named Pipe Bomb (and it's so beloved it got an Intense formulation in 2015), new fragrance Y06-S, with its what-the-hell name and intriguing mix of banana, electronics, agarwood, jasmine and milk notes, was sure to be nothing if not interesting. 
Y06-S (which Blackbird have informed us is pronounced "why zero six dash ess") doesn't disappoint. It's completely unique and yes, you can smell the "electronics" note, but I'm pleased to report the fragrance is also completely wearable. The only folks who might be warned away from this one are the jasmine-haters. If you're a jasmine-lover like me, especially natural jasmine with its complex, narcotic and indolic facets intact, you'll find Y06-S an absolute delight.
The "electronics" component (and I have no idea what the notes are that compose this element of the fragrance—not even a guess) appears just after spritzing the fragrance. They're akin to the smell of warm plastic. I once had a new stereo installed in my car and these notes remind me of the scent of that radio/cassette player (it was the 80s, kids) after a Saturday night spent cranking out the tunes while cruising up and down the main drag of my little town. It's a lingering, deliberately inorganic-smelling but not unpleasant aroma, with a slightly fuzzy edge.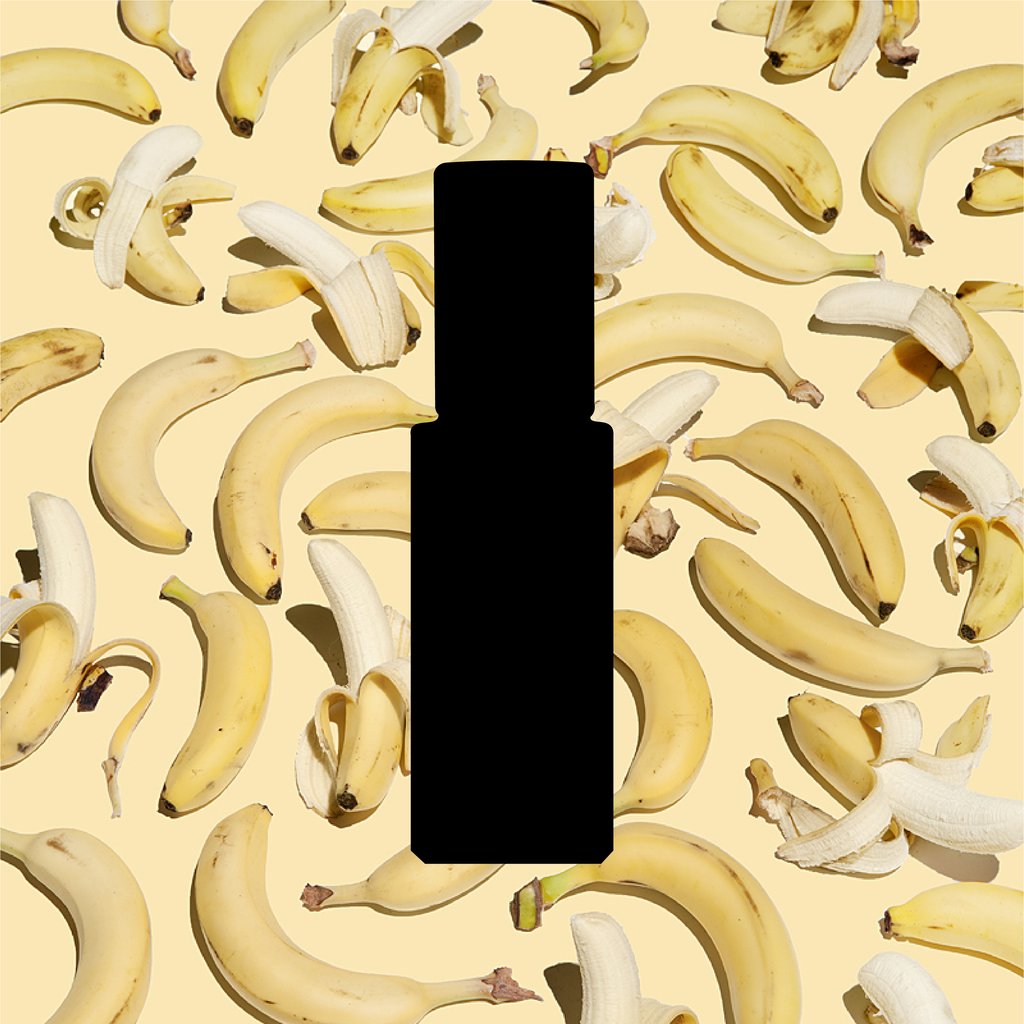 Not to be outdone, the banana and jasmine are already competing for attention as soon as they're out of the bottle. The electronic components fade and the fruit and flower take center stage and hold it for a good four to five hours. Which is not to say this is a fruity-floral fragrance. It is far from it, with the banana leaning more green than sweet, and with no additional flowers surrounding the jasmine. (My nose finds the dry prickle of vetiver, too, though it's not listed as a note.) The banana peels away as the fragrance dries down, with pleasant floral soapy aspects emerging at the six hour mark. The last traces of jasmine persist to the very end as the fragrance fades to a soft woody-floral.
Having tried much of the Blackbird collection at this point, I find Y06-S fits comfortably with the brand's unisex aesthetic while simultaneouisly taking it in a new direction. Blackbird fragrances are distinctive among the sweet and fruity fragrances that continue to dominate the fragrance market. The brand seems to specialize in the woody, earthy and resinous notes that burn well in incense and many of their perfume compositions use these notes as a jumping-off point, but with recent releases like Y06-S and 2016's Anemone (a striking aquatic oriental fragrance in a category all its own), they show us there is still something new to be done with those ancient woods and resins. Y06-S is a great fragrance for jasmine fans and banana fans, but also has something to offer the woody/oud fans, too.  (Y06-S is available as a 1 ml sample for $5, and in 10 ml, 30 ml and 60 ml eau de parfum atomizers, from $58.00 to $138.00.
LIMITED EDITION GIFT SETS FOR THE HOLIDAY
Blackbird are also offering a cool thing on their website: limited edition gift sets featuring 10 ml pairings of their fragrances in rollerball format. The quirky names suggest something about possible recipients and predilections (such as "Weird Wife" which features Y06-S with Anemone and "Smokey the Bear" which pairs smoky/incense-laden fragrances Pipe Bomb and Targa). My recommendation: "Lemonade," featuring Y06-S and Broken Glass, a wearable abstract floral that I chose as one of my Top Three releases for 2015. The gift sets retail for $76. Quantities are limited and available only through December 2017.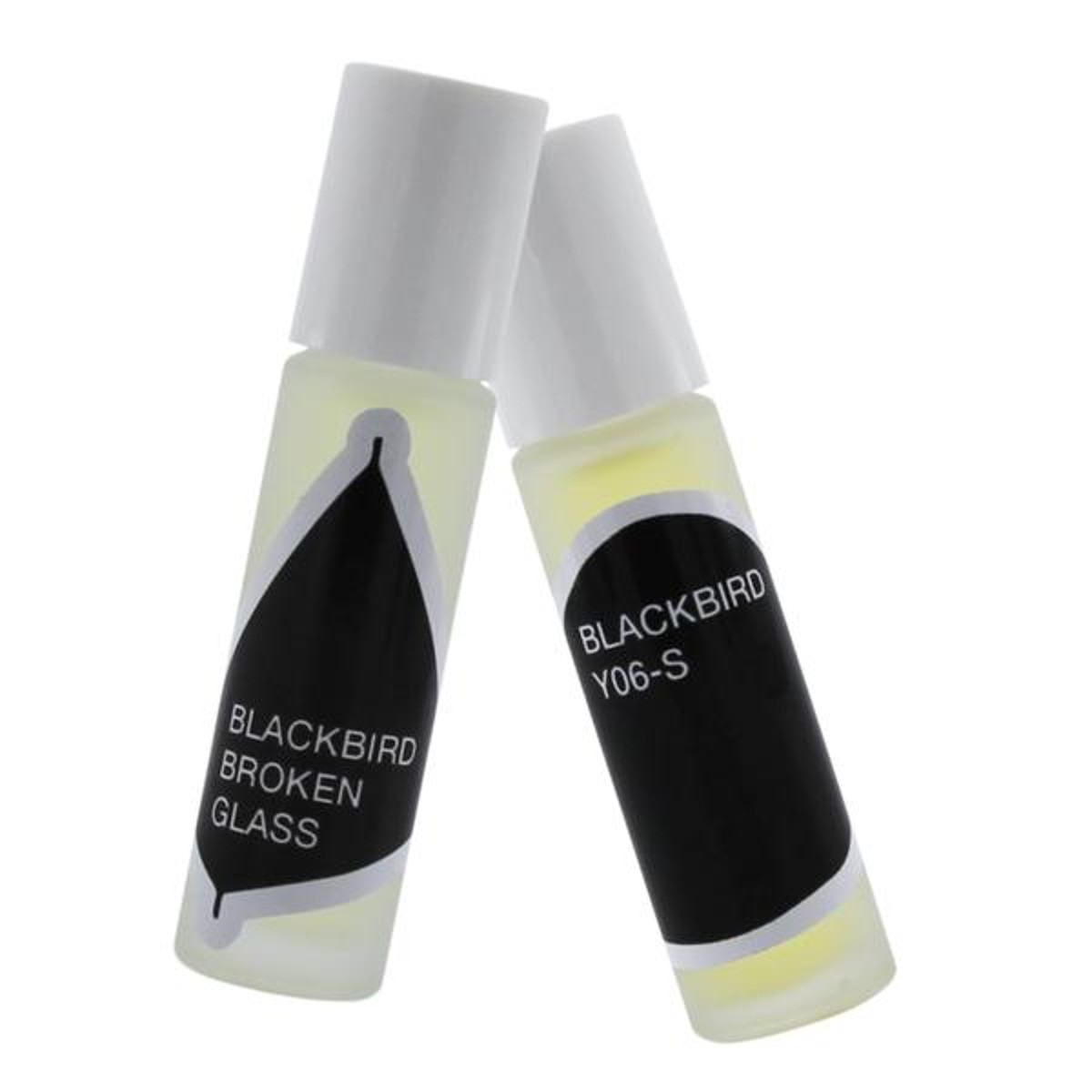 Thank you to Blackbird for the opportunity to try Y06-S. Please visit the official website of Blackbird to learn more and purchase. Samples of incense, perfume and skin care products are available, with options for international shipping. Blackbird fragrances and incense are also carried at a large number of stockists across the United States as well as China, Canada, Australia and select European countries.