SCENT NOTES: leather, agarwood/oud), burnt rubber, vetiver, saffron, pink peppercorn 
Launched in 2013 as part of the original five Blackbird fragrances, this cult-favorite perfume refused to be canceled. After it's discontinuation in late 2017, Moto Oud fans have been sneakily requesting and purchasing hand-labeled bottles on the side. Last year we decided to launch both Hallow and Moto Oud as part of our 15 year anniversary but COVID-19 got in the way.
Today we are relaunching Moto Oud with some slight upgrades - longer-lasting, improved projection, added pink pepper top notes, and a more crystalline distinction of the scent notes.

THE STORY - Like a broken down motorcycle in the desert, our rendition of oud perfume showcases burnt clutch, blown rubber gaskets, and sunbaked cracked leather. Your lifelong dream of riding the Mojave Desert with your buddy has come to an end. AAA is on the way.

(Alternate ending - Your sunbaked skin glistens in the wind as you pull up to Pappy and Harriets for beer and ribs.)



Customer Reviews
03/30/2021
Sergio D.

United States
Mixed feelings
Coming home from a mechanics shop smelling like this wouldn't be weird-- the fact that you can walk into a room smelling like you did would be, though. Love it as a concept and as a scent, but not as one that I can don at will, strangely
02/25/2021
Andy S.

United States
Even better than spraying yourself with gasoline
I've always been a fan of darker ouds and have a pretty varied collection, of which Targa is also a favorite, but I've always challenged every scent shop to find me something that mimics petrol. Finally, I've found it, and as occasional as the concept may sound, it's found its way into my top 3 rotation. Super unique, solid longevity, and frankly a great value too. Truly the n/a V12 of scents.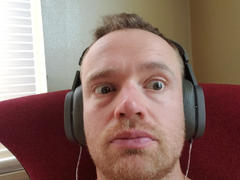 02/17/2021
Sloan

United States
Perfect black oil and leather jacket scent
I just wish the sillage was better. It doesn't matter how much I use - in an hour it's barely a skin scent. I love this scent profile more then Cold Cave, but a few small spritzes of CC and I can still smell it the next day, so I am going to be switching to that as my signature scent.
01/16/2021
Ryan F.

United States
Perfect blends
Absolutely loved each sample and Will definitely be ordering again soon!
12/26/2020
Adam H.

United States
Sexy Scent
Loved the original moto scent, and this new version is wonderful as well. A bit brighter, but still has that unmistakable sexiness.