Cold incense and woods burning in the distance of a frozen modern terrain. Targa harnesses earth's primal smoke and restructures it to feel fresh and contemporary in our ever-evolving world.
SCENT NOTES: guaiac wood, teak, oud, copaiba balsam, Indian frankincense, cedar, black pepper, nutmeg, choya loban, nagarmotha, Omani frankincense, sandalwood, green peppercorn, smoke, oak, cistus, ambrette, myrrh, davana, helichrysum, geranium, vetiver, caraway, opopanax
Targa opens with bright bergamot, green peppercorn, and Indian frankincense, giving the fragrance an unexpected lightness like the spark of a flame. Choya Loban, a much smokier derivative of frankincense, coupled with cade, and Omani frankincense, create an ancient, palatial smoke accord. Teak, cedarwood, and cypress give the fragrance a brisk, boreal quality, while smoky Guaiacwood, leathery oud, aged oak, and smooth sandalwood strike a dark, deep accord of woods. Fleeting traces of exquisite helichrysum, Davana, and geranium enhance the fragrance with a very subtle shade of color, anchored with enticing notes of nagarmotha.
Customer Reviews
Amazing scent
Unique and highly complimented. I've been directing people to your site all week.
04/10/2022
Gem

United States
my one and only
About a year ago, I found Blackbird and ordered a sampler pack. I picked a few, pipe bomb, and pipe bomb blue, ophir, anemone, and lastly targa. pipe bomb also rules but all of the others pulled reaaaally sweet on me, which is an issue I have long had with my scents, since im more into woodsy musky smells myself. except, targa. I knew I would love it reading the description but smelling it on me was a new and unreal experience. It's very strong so I suggest applying with a light hand but wow oh wow every time I happen to catch a sniff my body fills with warmth and comfort. My partner says I smell like a distant burning library. This perfume is so layered and gorgeous, it truly has a sunrise-midday-sunset kind of arc to it's sniff story and lasts for HOURS. I recently purchased a 60 ml and if y'all are ever going to discontinued it please give us a heads up so I can bulk buy a lifetime supply <3 also I am local to the Seattle area so the shipping was SO bananas fast.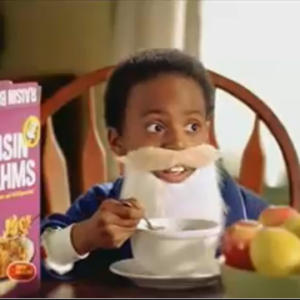 KS
12/05/2021
Krsna S.

United States
Lovely smokey scent
This scent has just the right amount of smoke. It starts as straight campfire, but mellows out and reveals warm, classic incense notes. This to me is the warm, wintery friend of the Pipe Bomb scents. I love it. It's in my rotation with Anemone.
08/12/2021
sonia p.

United States
Great perfume and lovely attention <3
06/26/2021
Edward K.

United States
Oneness
For years I was committed to one fragrance; Broken Glass. And it is always amazing. Over time I ventured out and decided to try Pipe Bomb Blue. At first, I wasn't sure what I thought about it. Then, as I began using it, it just grew on me more and more. Most recently, I bought Targa. The moment I spayed it on, I was overjoyed. It is masculine, but not macho: if that makes sense? If you've ever tried Blackbird incense, it may remind you of that. I completely love this fragrance, and sometimes think that it should be illegal, just because it smells so incredible. I would highly recommend any of these fragrances. And now I get to choose from three of them, depending on my mood. I awfully grateful to the people at Blackbird!