SET CONTAINS - Fourteen 1 mL BLACKBIRD perfume samples (in 2 mL glass spray vials) + perfume blotter strips.
Anemone
Broken Glass
Death
Hallow
Moto Oud
Ophir
Pipe Bomb
Pipe Bomb Blue
Pipe Bomb Intense
Pipe Bomb Pink
Targa
Triton
Universal Supreme
Y06-S
For those looking for a petite sample mix, you may order scents 1-7 or 8-14.
We also offer themed sets of four samples as follows:
The Pipe Bombs (all four Pipe Bombs)
Lil' Smokies (Death, Moto Oud, Pipe Bomb Intense, Targa)
Lil' Sweeties (Anemone, Hallow, Ophir, Y06-S)
Lil' Fruities (Universal Supreme, Y06-S, Pipe Bomb Blue, Anemone)
Lil' Woodies (Ophir, Targa, Mizuchi, Moto Oud)
Create your custom mix by clicking here.
For larger 2ml samples, try our Perfume Discovery Set (best deal).
Customer Reviews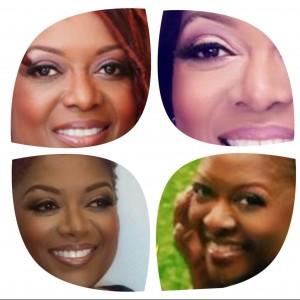 KA
07/04/2022
Kissie A.

United States
Fun trying it out
I'm not done trying every sample, but I think I already know that I would only want Pipe Bomb Intense or Pipe Bomb.
05/27/2022
Elena

United States
Pipe Bombs- OBSESSED
I ordered all four pipe bombs as a sample set after falling in love with the regular pipe bomb sample. Just sprayed pink on my left wrist, blue on my right, and they are DIVINE. Blackbird has raised my standards for scents so much that I am immediately bored when I smell perfumes from more mainstream companies...i.e. the new Henry Rose sample set I ordered. Nothing is as layered, unique, thrilling, unusual, and addicting as Blackbird scents. Pipe Bomb Pink smells like passing girly notes while you wait for your 2005 apple computer to load in the school library so you can play oregon trail. It's overheating, smells like the computer fan, but your crisp new pack of colored pencils are gettings as much a workout as your lady speedstick deoderant is. Pipe Bomb Blue is your best friend's blue raspberry ring pop combined with sipping a vanilla malt through a plastic straw at the beach on a overcast day. No sunblock, but you still get burnt. I prefer the regular pipe bomb's glorious, warm, laundry and skin scent to the almost burning pipe bomb intense...but luckily I can still smell it on the first go so maybe I don't need the intense yet. Obsessed.
05/15/2022
Zach J.

United States
These small bottles leak
Love the scents but unfortunately these small test bottles loose half of the liquid fragrance because it seeps out of the container.
Hi Zach, Our samples are 1 mL of liquid in a 2.5 mL sample vial; this is the smallest spray vial we can purchase with a glass container. Sometimes they will leak, but when that happens, the vial will be wet on the outside, and most of the perfume juice will be drained out. I hope this helps. -Nicole
02/20/2022
Trista O.

United States
Discovered some new faves
I bought this collection after discovering pipe bomb and falling in love. Discovered some new favorites in this collection. Highly recommend
12/16/2021
Savannah E.

United States
Amazing Opportunity
I am a die-hard Pipe Bomb fan, but recently got the pipe bomb sampler and the sweeties sampler. I love the Anemone, which I discovered through the sampler, and will be purchasing a bottle to wear for my wedding! It was super fun to sit with my fiance and get his input on his favorites versus mine. Definitely worth it, even just to keep the various little perfumes for special occasions, like date nights, to mix it up!