Select your scents, and we will bundle your samples
Anemone
Broken Glass
Death
Hallow
Mizuchi
Moto Oud
Ophir
Pipe Bomb
Pipe Bomb Blue
Pipe Bomb Intense
Pipe Bomb Pink
Targa 
Triton
Universal Supreme
Y06-S
For larger sizes, try our Perfume Discovery Set with 2 ml sizes (best deal).
Customer Reviews
10/27/2021
Drew S.

United States
ALWAYS happy with Blackbird
Enjoy trying new fragrances - great way to find next favorite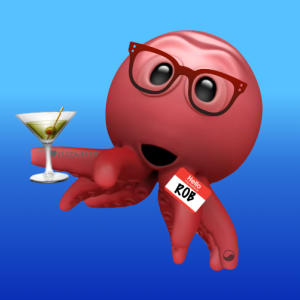 RP
10/10/2021
Rob P.

United States
Exceptional Scent, but a Caveat
Ophir is amazing, original, woody and enchanting. Targa is similarly original, interesting, thought-provoking, but a little sharper and, perhaps, less pleasant that Ophir. For $5 each, plus shipping, the tiny, sample-sized vials were only about 1/3 full. The optics of that are a negative, a kind of disappointing invitation to pay over $90 more for a 30 ml-sized portion. Boutique, esoteric fragrances as stunning as this might be worth the full-price, sure, but the trouble to pay for a tiny sample amount, plus shipping, that doesn't nearly fill the package, is irresponsible in a business and ecological sense. The work is too good to appear stingy. Send a smaller, one-time sample for free upon request, postage paid, if you're attempting to put your best foot forward and attract new customers. Or at least pay for the shipping. This experience is akin to limiting a test drive of a potential new car purchase around the block instead of something substantial enough - like those 48-hour take it home test drives - to justify a sizable investment.
Thank you for your feedback. Let's imagine what would happen if we offered free samples with free shipping to anyone who visited our site. Our samples are 1 ml in a 2.5 ml bottle. Spraying perfume is the best way to sample it, and this is the smallest vial on the market. If you look to the industry leader www.luckyscent.com, they offer 0.7ml in a 1ml dab vial for the same price and no free shipping. We are a small independent artisan perfume company. The material cost of our fragrances are 10x to 20x that of commercial perfumes. We use real sandalwood at $350 an ounce, for example. To address the notion that we are trying to attract new customers. We are not looking to grow. We do not advertise, and we are currently not accepting new wholesale accounts. More is not more for us. I hope this helps address your concerns.
09/24/2021
Shirley T.

United States
Stunningly beautiful
This sampler is a great way to explore Blackbird. The range is extensive. Creative and imaginative these fragrances are a huge treat. I'm a huge fan!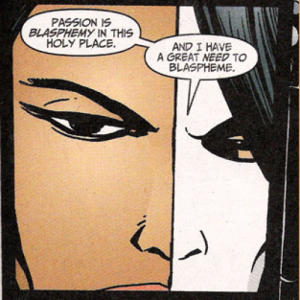 NT
09/11/2021
Nicole T.

United States
Exciting Exploration
The real delight of the samples I ordered is Anemone. It's more feminine than anything else I wear, and yet it suits me so well. It manages to feel both light and decadent, drifty and dreamy, lazy and playful, sharp and soft. On the other end of the spectrum, Moto Oud feels magnificently masculine without seeming brutish. It's a soft sort of strength. Overall, some really compelling scents.
07/22/2021
Hans P.

United States
Great Scents - Great Company
Love these samplers - allows me to wear a new scent long enough to gauge if it melds well with my body. This is my second sampler - having narrowed it down from a larger selection. My faves are: Ophir, Targa and the new Oud Moto. great if you prefer spicy/earthy/smoky over sweet or floral. Fast Shipping with cute packaging. Please consider smaller full size products - I respect yr pricing but would love to see a 15mil to make them more accessible (and then I can have them alllll)