Incense of the Month Club
Surprise! Every month you'll receive a full-size tin of incense from our collection. We promise no duplicates for at least 18 months (if not longer). Cancel any time.
You'll also receive special club benefits such as discount codes, free samples, and exclusive club scents, and you will always receive newly released incense scents in your next box after a release.
One tin of incense each month + extras
Club exclusive scents and offers
No duplicates (Unless you are a member for greater than 2 years.)
Cancel anytime
Always recycle packaging
Each tin contains 20+ natural bamboo charcoal incense cones infused with botanical extracts to scent your space and improve your human existence. 
All packaging is recyclable and made from FSC papers and aluminum.
WARNING! You are signing up for a service that sends scented products you may not have experienced in the past. If you are not open to exploration and surprise, this service is not for you. We do not exchange or refund if you don't like the scents.
PAST MONTHS
January 2023 - 
December 2022 - Hoth
November 2022 - Tilde
October 2022 - Malus
September 2022 - Mars
August 2022 - Izba
July 2022 - Ai
June 2022 - Mystery Flavor (peach, cedar, oud, sage)
May 2022 - Lone
April 2022 - Rosie
March 2022 - Poppy
February 2022 - Muru
January 2022 - Ploom
December 2021 - Star
November 2021 - Gorgo
October 2021 - Mochi
September 2021 - Atom

Customer Reviews
Blackbird is Absolutely the best incense EVER!
I absolutely love all BlackBird's products... Especially the incense. I have several favorites. I'm leaving a 5 star review for the company - it's products and services which are both awesome! However, this months scent is not a fav for me. I do love the auto ship / monthly box AND they always add a FREE gift! So worth it!
08/28/2022
Mark P.

United States
08/06/2022
Karen S.

United States
The very best
No incense even comes close. Cool company!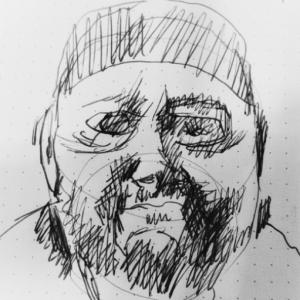 TS
06/26/2022
TIMOTHY S.

United States
Blackbird adoration
It is an old, wooden house of persons who utilize tilde, lone and other Blackbird scents from the Mystery pak for June....Guessing since it is a special Mystery. That is like the sunrise or a cat's rapture with the distant, stellers jay. Thank you Blackbird.