LIMITED - 100 bottles

One of the original BLACKBIRD perfumes, Mizuchi, was launched in 2012 and discontinued in 2018. Almost 10-years later, the perfume was reformulated in a higher concentration with greater longevity.
SCENT NOTES: ink, paper, dry woods, dry mild tobacco

DETAILS: Shinto monks in black robes smoking Seven Stars. Sumi ink paintings of black cats and water dragons. A 1991 Mitsubishi Delica's old car diesel smell. Blackwing pencil shavings and dusty books. There is a familiarity here - difficult to place, yet strangely close - oddly comforting.

NOTE: This perfume is exclusively sold through the BLACKBIRD website and is always sold unboxed.
Customer Reviews
02/27/2022
Harsha V.

United States
Great to have one of my favs back
Hadn't been to the Blackbird website for a while, and didn't realize one of my old favs, Mizuchi, was back in version 2. It is as wonderful as I remember it, from a few years ago. Great to have this wonderful scent back, and in my rotation!
01/26/2022
yves f.

United States
mizuchi
it smells vaguely similar to something i made a long time ago but with a richer deeper characteristic it was 50% kephalis 50% galaxolide this is a great spring summer transitional fragrance, would recommend to someone who wants a fragrance but does not want to smell like "perfume" kind of wish the tobacco was more accentuated like ploom but overall great fragrance
12/06/2021
Eugene M.

United States
Happy to see its return
I loved the original Mizuchi and am psyched to see this updated version — pretty much smells the same but lasts longer. Reminds me of a drafting table… graphite, paper, wood. Fantastic.
11/27/2021
Joseph

United States
Incredible, Indescribable, Intriguing
I'm so happy you've brought Mizuchi back with a reformulation! I fell in love with version one of this fragrance years ago. The scent was mesmerizing and had me swooning for the first couple of hours of wear, but it was also, sadly, quite fleeting. Version two is still subtle, allowing the opportunity for gentle wafts throughout the day, but it now also has staying power to keep it lingering all day without fading like before. Putting this fragrance into words is difficult -- it's the pages of new book, it's dry desert air, it's black india ink, it's fresh pencil shavings -- it's more than that, though. It's nostalgic, but unfamiliar. It's at the tip of your tongue, but you just can't say the words. It's incredible!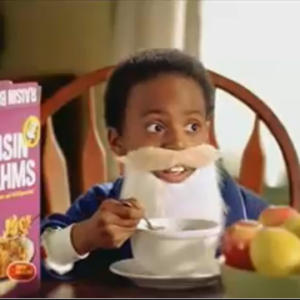 K
10/28/2021
Krsna

United States
Comforting and Unusual
I do genuinely love the smell of an old book, so I immediately bought a sample when it was released. It smells like the world of books and libraries, with a nice current of sharp wood smells. There's also a note there that reminds me of something like shoe polish: that kind of smell that's strong, but so appealing and interesting. It's not a strong punch of a perfume, however, it's more gentle and subtle. It does that wonderful thing that scents like Pipe Bomb Pink do, which is smell unusual, but comforting at the same time. The more I smell it, the more I like it. I love the Pipe Bomb smells and this feels like the older, calmer, quietly confident grandma of those perfumes.