SCENT NOTES: sandalwood, tonka bean, amyris, siam wood, muhuhu, rose hip seed, cedarwood, guaiacwood, myrtle leaf, cypress leaf, rosewood leaf, frankincense, saffron, pistachio, hazelnut, opopanax, lavender, ambrette seed, bay, rose, black pepper, nutmeg


Ophir opens as an opulent exotic sandalwood accord with its intense briskness immediately announcing that this is a sophisticated wood perfume. Suddenly a euphoric milky, nutty, spiciness of tonka bean, pistachio, hazelnut, and nutmeg show up to play a dangerous scent game living harmoniously alongside the woods, never fighting but always alert. Once the scent settles in, saffron becomes apparent with its unique notes of hay and metallic gold; this is when the secret is revealed that saffron is the true reason you're wearing this fragrance. In the end, as the top notes fade, touches of rose, lavender, and black pepper energize for a final lap around the sandalwood. 
Customer Reviews
07/24/2023
Casey M.

United States
Very nice
My girlfriend has been wearing pipe bomb for a while and I, a man, decided to try Ophir after reading the details about it. I love it. I like woody smoky scents and this is that but with a bit of a sweet hint to it. I've been told it's def masculine but a women can pull it off too.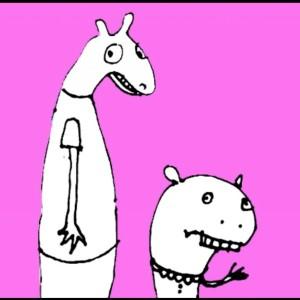 E
05/11/2022
Elizabeth

United States
Exquisite
This is gorgeous. catching a waft of this off someone's neck is an olfactory dream. It seem to me to tip ever so slightly in the masculine direction. It's dry and somewhat medicinal, very wood-focused (the gaiac and sandalwood are most prominent to me), and there's a lovely incense thing going on. I am a woman and I would wear it, but it is definitely not fleur-based or traditionally feminine. It's contemplative/ruminative/meditative, quiet, soothing, not loud or perfumey, kind of like tam dao by dyptique, if you know that one. It seems to have high quality pure essences; i detect no chemical fabrication.
10/18/2021
Fiona M.

Netherlands
Love this Scent
My absolute favourite since trying it in a Brooklyn boutique a few years ago, I have to have this perfume in my life! Please open a store in Amsterdam :)
01/26/2021
Matthew H.

United States
like nothing else
I absolutely love this scent. I'm a dude and have tried lots and lots of scents. Typically I'm a Tom Ford Eau de Toilette or Tom Ford Leather Ombre ... but I just like this more. In that same general genre but more distinctive. To me, I feel like a spicy campfire after wearing.
12/06/2020
Libby A.

United States
Amazing as always
Bought my second bottle in four years, in love