SET INCLUDES: 1 SAMPLE BAG OF EACH SCENT CONTAINING 5 CONES

AI [geranium + moss]
LONE [moss + fig]
ROSIE [rose + rose]
POPPY [blackcurrent bud + lindenblossom]

A spring poem to set the mood.

+++

SONNET XVII

I do not love you as if you were salt-rose, or topaz,
or the arrow of carnations the fire shoots off.
I love you as certain dark things are to be loved,
in secret, between the shadow and the soul.

I love you as the plant that never blooms
but carries in itself the light of hidden flowers;
thanks to your love a certain solid fragrance,
risen from the earth, lives darkly in my body.

I love you without knowing how, or when, or from where.
I love you straightforwardly, without complexities or pride;
so I love you because I know no other way

than this: where I does not exist, nor you,
so close that your hand on my chest is my hand,
so close that your eyes close as I fall asleep.

-Pablo Neruda
Customer Reviews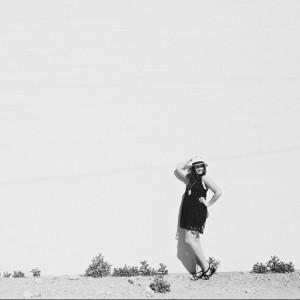 MK
07/07/2020
Michaela K.

United States
Just OK
I have never used incense before so I was really excited to try these out. But they only last for about 15 minutes, and some of them will stop after about 3 minutes. Maybe I got some duds idk. Will probably stick to candles.
06/09/2020
Peter C.

United States
Spring Incense Sample Set
Love not knowing exactly how each sample cone will smell when burning. Makes it a more interesting experience. Love BLACKBIRD
05/25/2020
Scott D.

United States
I'm a fan
I was overdue for a reorder. For a moment I forgot how fantastic the smell, the uniqueness, and how it burns so cleanly, easily. Tested many, Blackbird has their incense game down!
04/25/2020
Kate H.

United States
As expected, unusual, captivating scents to brighten my home
I LOVE these fragrances - not ready to commit to a full tin, I was happy to be able to check out a small selection of new Blackbird scents. Ploom may be my new favorite :-) Blackbird my only request is - the tins you send are beautiful - is there an option to purchase just the cones to be able to re-use the tins? Or do you have a collection and recycle option? I understand a lot of product development and effort went into these tins and it is worth it. (I have some of your old tins, and there is at least one I cannot get the lid off of!) thanks again!
Good question. We worked for over three years to evolve our incense packaging into a no plastic, reusable, recyclable, and very get stuck shut solution, and they are still evolving. Aluminum is the cheapest, easiest, and most localized material to recycle. I understand that for some people they are too nice to toss in the bin, and so if you don't have the heart, go ahead and give them a good wash with strong dish soap; you can reuse them for things like spices, nails or plant a tiny succulent. If you have our old gold tins and they are sealed shut from the essential oils wanting to return to nature, send us an email with a picture and we help you remedy the problem. info@blackbird.black
08/14/2019
nicola s.

United States
Love this incense!!
Great sample box. 4 of each fragrance in re-sealable envelope! Have yet to find one I don't like!! My home smells amazing