Organic Surface Sanitizer Spray
Perfect for sanitizing anything you touch* or are afraid to touch.

doors
steering wheels and seats
tables
chairs
phones
hands
*use caution, consult manufacturer's recommended cleaning instructions before use, and test in a small hidden area before using more widely.

INGREDIENTS:
100% Organic Corn Alcohol - 190 proof (contains no phthalates or additives)
SCENTS:
CAPS:
Spray cap (for spraying)
Basic cap for (refilling)
WARNING
DO NOT SPRAY ON FACE OR EYES OR CHILDREN OR PETS
FLAMMABLE - KEEP AWAY FROM OPEN FLAMES AND HEAT
DO NOT DRINK
Customer Reviews
12/02/2020
Laura M.
United States
Favorite Surface Spray !!!!
Absolutely love this would not be without IT !!!!!!! Always try to stay one order ahead ❤️
06/04/2020
Elizabeth G.
United States
Perfect size!
I carry it with me and spray it everywhere! I love it!!
05/23/2020
Laura M.
United States
Organic sanitizer spray
Wow , it was great !! Thank you so much
04/25/2020
Rebecca R.
United States
Smells Like I'm Not in Quarantine Any More
Thank ye gods, and thank you Blackbird. My house doesn't reek of those toxic-chemicals-which-will-remain-unnamed. This has enhanced rather than polluted my space, which is my entire world right now, as I'm sheltering in place with a broken foot. I'm glad you guys are out there in the world.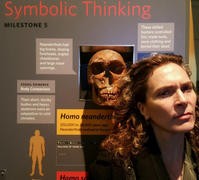 04/11/2020
Pamela R.
United States
Safe Spraying
Thank you so much for this chic and slim- line surface spray which I use daily, especially if I have to go out in my car. The smell is faint and light and just a whisper of the grain alcohol--much better than the isopropyl I had used up that was harsh and unpleasant. I hope you cam continue to offer this, or maybe refills!